DCX Travel
Building a TMC for the future with cloud-based technology and the agility to meet changing demands.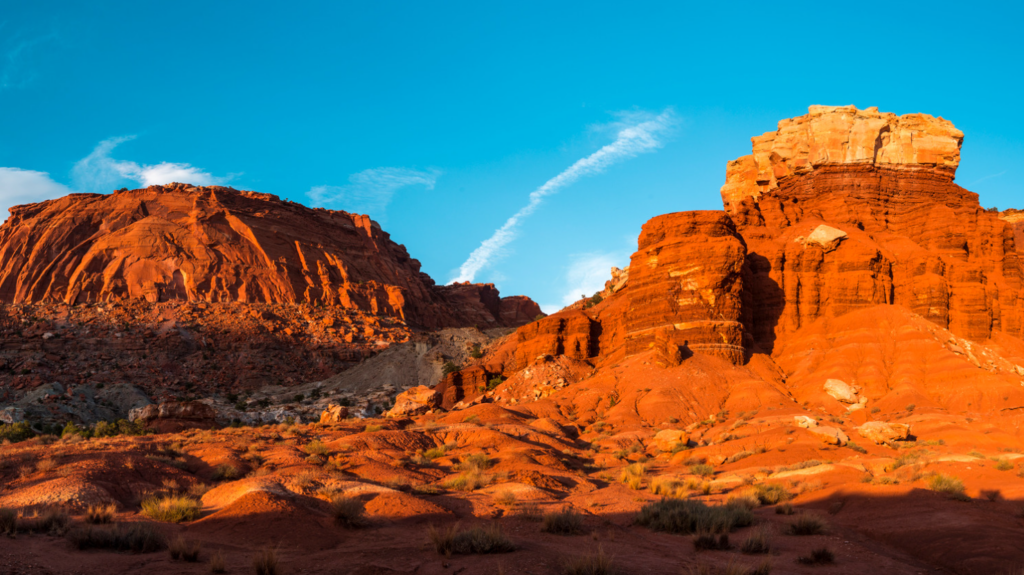 The 30-second resume
DCX Travel was established to offer a modern travel service to US-based organizations. DCX Travel relies on TravelOperations ERP/mid and back-office to make life easy for both travel agents and customers.
About DCX Travel
Founded in 2018 in Utah, DCX Travel is a small/medium-sized business travel agency led by Lisa Simpkins – a visionary travel expert with a lifetime of experience in travel.
The challenge
The travel industry is dominated by traditional business models. Processes are mostly manual or semi-automated, and data is stored in various systems that do not work together making it very difficult to react promptly to new opportunities and to utilize data and insights in general.
To Lisa, having all data in one system and being able to deliver the best possible customer experience was essential. She wanted to break with the traditional travel "way" and had a visionary approach to how DCX Travel should be run with a tech-first approach.
We started DCX Travel to build a modern travel management company – a company that does not rely on older tech-stacks and models. Our customers want omnichannel experiences, a high-tech approach, and a hazzle free experience. As we see it there is only one way to provide that: With one end-2-end platform in the cloud.

Lisa Simpkins, DCX Travel
Finding the right partner with an end-2-end solution built on a true cloud platform was the first challenge.
We were looking for a 100% cloud–based solution built on Microsoft technology enabling us to add on solutions and features as we grow. We demoed all the mid and back-office solutions out there, but before TravelOperations not one came close to what we were looking for. The first issue was that most had not migrated to the cloud and were based on very old technology. So, when I was introduced to TravelOperations I was honestly blown away. It had everything we dreamt of and more.

Lisa Simpkins, DCX Travel
The Solution
With the right partner in place, Lisa was ready to build the travel company of her dreams. A visionary and customer-centric TMC fueled by a true tech-first approach that will enable DCX Travel to lift the travel experience.
Building a sustainable business requires digitalization and automated processes. We need to work smarter and TravelOperations deliver all the key components we need ranging from CRM & profile management to end-2-end travel ERP/back-office solution. In that way, TravelOperations help us deliver the omnichannel and hazzle free experience our customers are looking for.

Lisa Simpkins, DCX Travel
To Lisa, TravelOperations' open-source integrations with e.g. telephone systems, booking sources, agnostic GDS/NDC enabled, ARC, and vendor and bank reconciliations make a world of difference:
With every vital business function in Microsoft's eco-system the cost savings is thousands and thousands of dollars a month. To a small business this is huge! And I must add that it works brilliantly. Having all functions within one ecosystem is amazing – it just works.

Lisa Simpkins, DCX Travel
Next step
The journey does not stop here for DCX Travel. The next step is to deploy TravelOperations CRM and traveler profile management tool that truly ties the knot and provides an end-2-end system with one point of access and all data gathered on Microsoft's trusted cloud platform.
With TravelOperations CRM, DCX Travel's agents will have access to all the data they can dream of in their preferred application. The platform is naturally connected with Microsoft's call center technology displaying all the data required when a travel agent receives a phone call.
Building our business on Microsoft gives me a sense of security that we can scale as needed and that we will never fall behind with systems that become outdated. As we grow, we can grow within Microsoft and TravelOperations. It truly fits our vision and business concept!

Lisa Simpkins, DCX Travel
Looking for more inspiration?
See our latest insights
The marketing department's guide to working smarter with Microsoft Copilot and ChatGPT

All travel businesses can use insights from the great amount of data available to build a stronger business. Here are three specific ideas to get you started.

Why travel agencies can't keep relying on outdated single-use systems to attract and retain customers.