BIG Travel
Delivering great customer experiences with modern travel technology to provide the ultimate customer overview.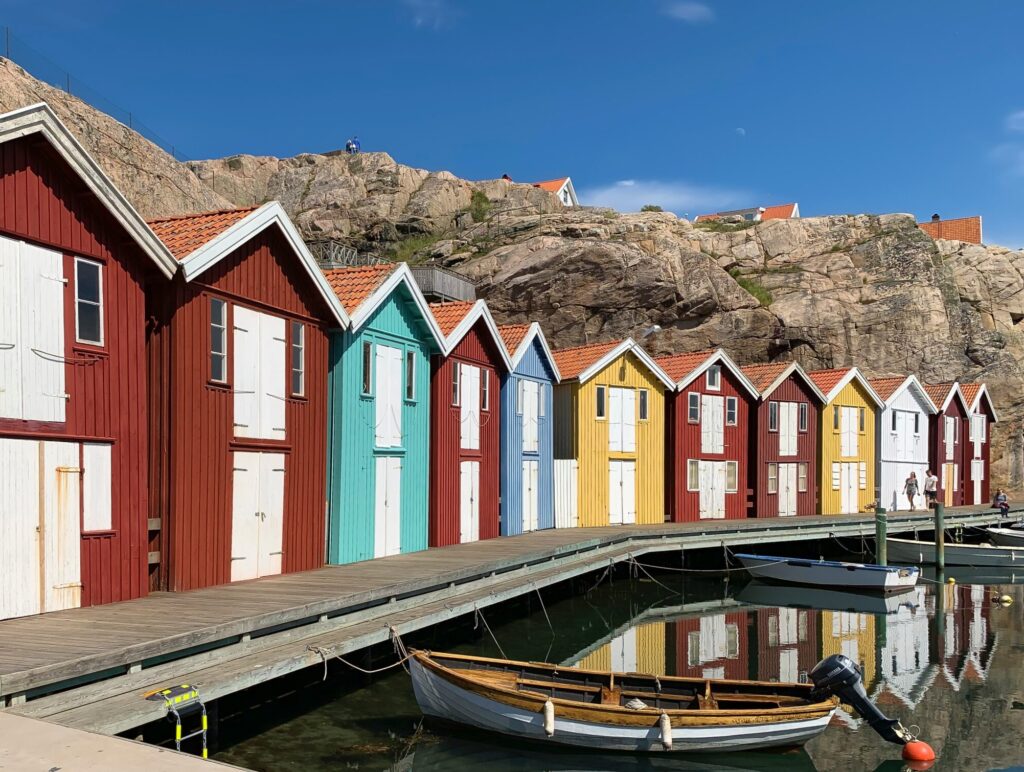 The 30-second resume
BIG Travel relies on TravelOperations CRM and ERP/mid and back-office solutions to deliver experiences above and beyond the expected. During the Covid-19 pandemic, the visionary TMC prepared for the future by building an agile business based on automated processes and smart workflows to strengthen the bottom line.
About BIG Travel
BIG Travel is one of Sweden's largest corporate TMCs with more than 30 years in the industry.
The challenge
BIG Travel was a very classic TMC with standalone systems for finance, sales, marketing, and customer service. It's how most TMCs are run, but BIG Travel knew they could work smarter and wanted the right tools to deliver great customer experiences and ultimately grow their business the smart way.
Facing hard times caused by the worldwide Covid-19 pandemic, BIG Travel stood at a crossroads. True to the nature of the company, they decided to face the challenge head-on and prepare for the future.
The dream was to gather all data in one system, so that marketing would have access to all relevant customer information. Only then would marketing be able to create tailored campaigns to a very specific customer segment based on insights to ex. previous travel destinations, travel patterns, supplement purchases, upgrades etc. I truly believe there is only one sensible way to prepare for the future: To ensure a loyal customer base by delivering great customer experiences. The only but being that it requires access to thorough insights.

Johan Nyrén, BIG Travel
The Solution
To realize their ambitious plan, BIG Travel opted for a technology upgrade to gather all customer data in one system. They searched for a platform designed for travel and chose TravelOperations CRM and ERP/mid and back-office solutions.
We were looking for a modern alternative to our old CRM and mid-and-back-office solution… By modern, I mean a standard cloud based and scalable solution. We were not interested in a custom made "Big Travel system" but very clearly looking for a solution that would always be up to date and supported with standard components and modules.

Johan Nyrén, BIG Travel
TravelOperations is powered by Microsoft Dynamics 365 and offer exactly what BIG Travel was looking for: a standard, future-proof solution that would enable BIG Travel to stay both competitive and able to adjust to outside circumstances like a pandemic.
The Impact
With TravelOperations, BIG Travel moved all data to Dynamics 365 taking the first huge step towards operational efficiency and great customer experiences.
Investing in new technology to support vital business functions and processes is always about creating a better revenue base. BIG Travel is no exception. They are ready for large-volume travel again and prepared to grow with automated processes. But just as important is their ability to deliver great customer experiences throughout the organization.
What we essentially want is to create the best possible relationship with our customers. We want our customers to feel important, to have the feeling that we know them and understand what they find important while travelling. Now, with the right technology – with Microsoft and TravelOperations – that is just what we can do

Johan Nyrén, BIG Travel
BIG Travel is already seeing the impact and winning important customers who buy in on the positive effects of BIG Travel's technology focus.
There is no doubt that BIG Travel has ambitious plans. They all start with one platform in the cloud. With smart marketing, a huge focus on customer experience, and a steady gaze to the future.
We have transformed our business – not forced by the pandemic, but it definitely pushed us in the right direction.

– Johan Nyrén, BIG Travel.
Looking for more inspiration?
See our latest insights
The marketing department's guide to working smarter with Microsoft Copilot and ChatGPT

All travel businesses can use insights from the great amount of data available to build a stronger business. Here are three specific ideas to get you started.

Why travel agencies can't keep relying on outdated single-use systems to attract and retain customers.